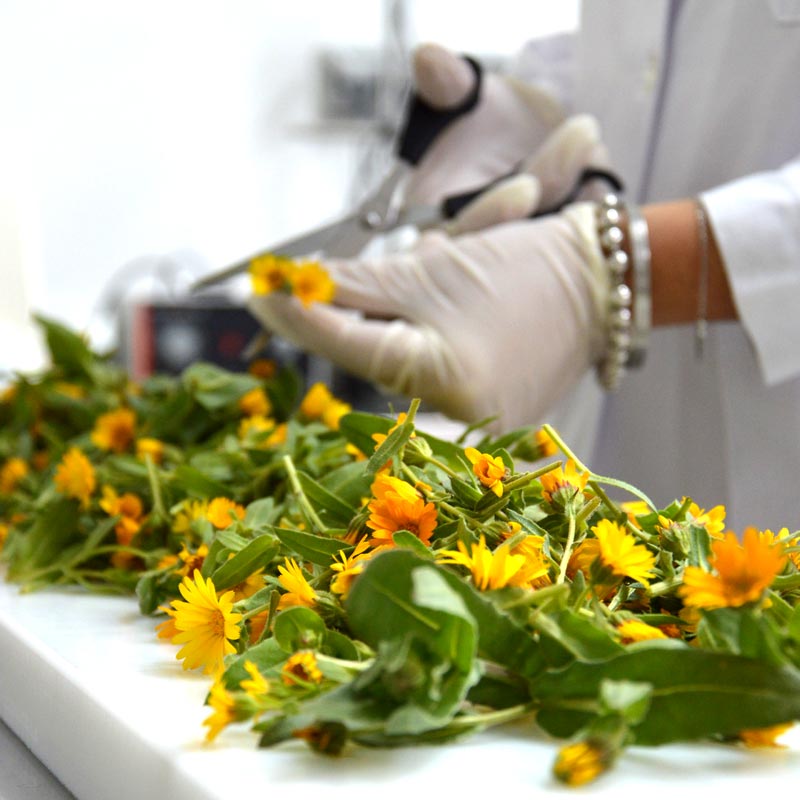 Officina Eleatica was born from a double love, the love between Gloria and Nicola and the love for their land: Cilento. During their university training at the laboratories of the University of Pharmacy in Siena, between one chemical reaction and another, a desire makes its way into the minds of the young couple: to return to the places of their childhood and use the skills acquired to promote and enhance a territory so rich and still, in part, unknown.
So in 2020, in Ascea, where centuries before the Greeks founded the Eleatic Medical-Philosophical School that cured body and mind with medicinal plants, a small workshop of natural cosmetics was born:Officina Eleatica.
The production of a cosmetic is a delicate and complex process and we personally take care of all the phases, from the manual harvesting of the wild plants to the packaging of the finished product. At every stage we put all our commitment and professionalism, carefully selecting the raw materials that we transform with passion into safe, effective and eco-friendly cosmetic products (respectful of the skin and the environment).